Image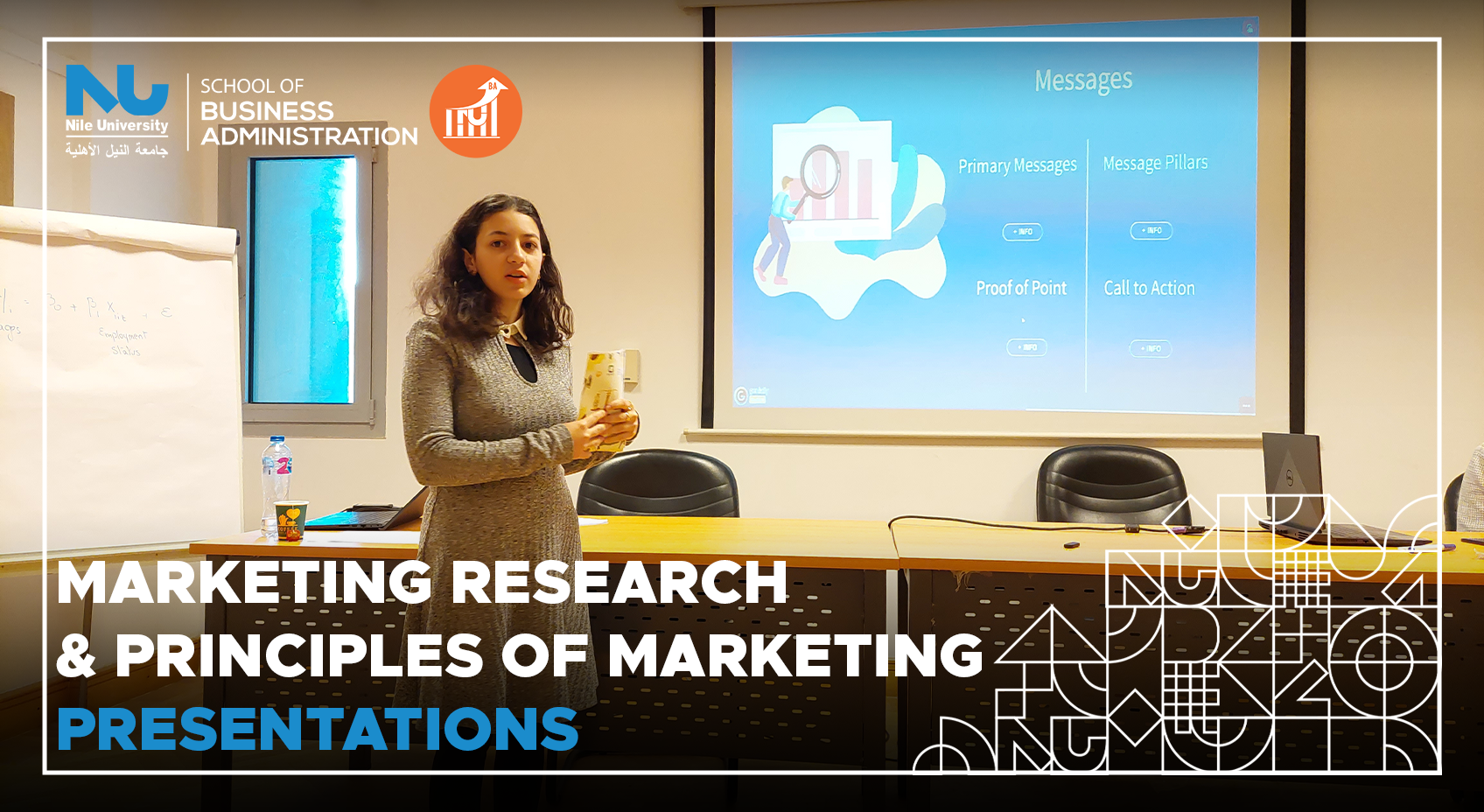 Marketing Research and Principles of Marketing Presentations
Our Marketing Research and Principles of Marketing students ended the semester with remarkable presentations. Marketing Research students worked on presentations regarding the level of awareness and acceptance of recycling in collaboration with Bariq, the first recycled PET (RPET) manufacturer in the Middle East and Africa. Also, Principles of Marketing students worked on solid marketing plans and managed to relaunch and visualize them for Shahd United Oil brand.
We would like to extend our appreciation to Ms. Nour El Gammal, Marketing Manager at Bariq Company, and Ms. Nermeen El Safty, Marketing Director at Shahd United Oil Company, for their support.
The projects were under the supervision of Dr. Noha Alaa and TA: Ms. Haidy Hassan.