Image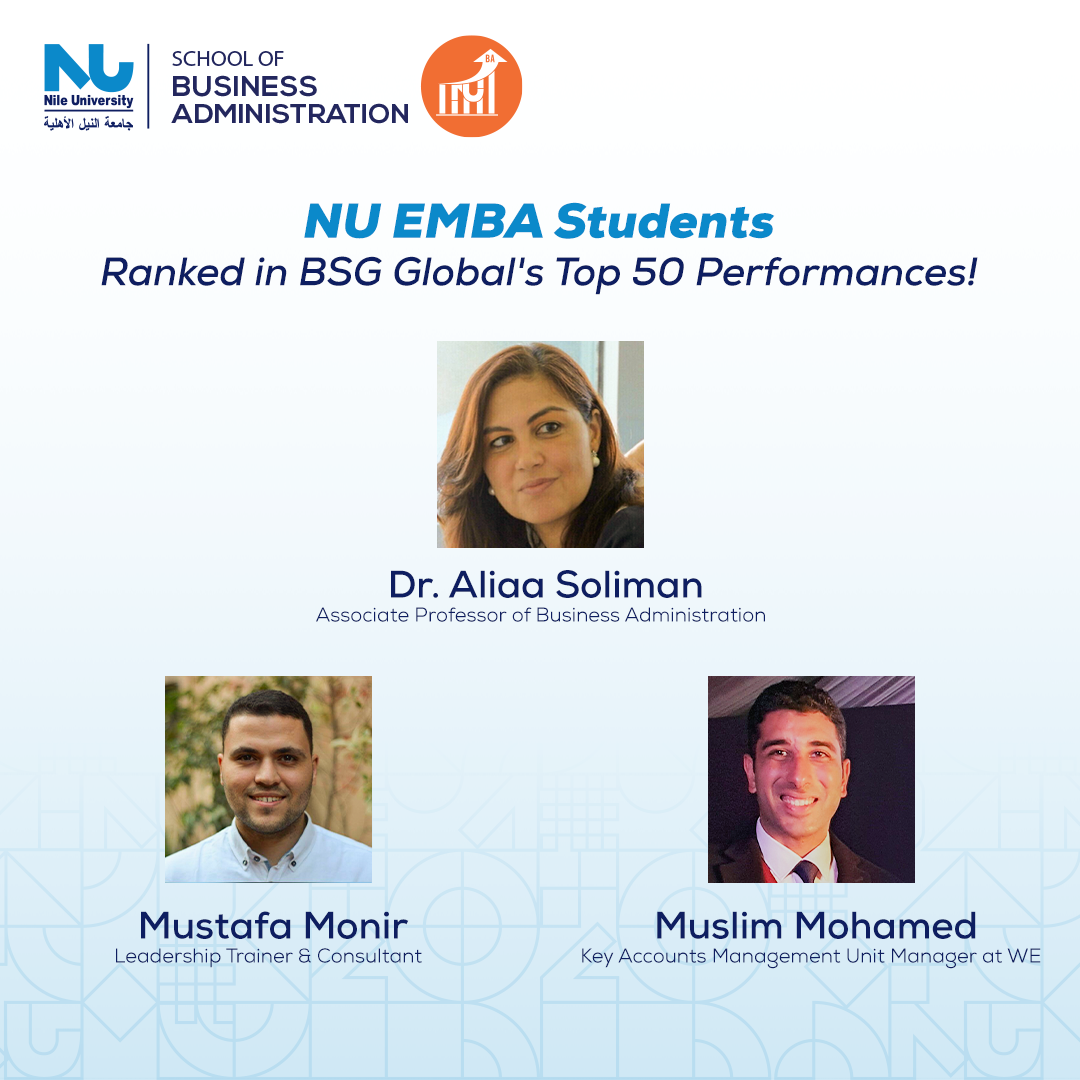 NU EMBA Students in the top 50 performances at BSG Global
Congratulations to our EMBA students for ranking in the top 50 performances at BSG Global!
Our EMBA students in their capstone course, Corporate Strategy and International Competitiveness, which has an experiential approach taught by Dr. Aliaa Soliman, Associate Professor of Business Administration, participated in the BSG simulation game, a real-world business environment to apply their knowledge and skills in strategic decision-making. It helps them develop a holistic understanding of business strategy and its impact on various functional areas. Also, it provides a hands-on learning experience, allowing them to put theoretical concepts into practice, where they can explore different strategies, make decisions, and observe the consequences of those decisions in a risk-free environment.
Each week, the best-performing BSG companies, measured on four performance variables (Overall Score, EPS, ROE, and Stock Price), are honored on the performance list. During Monday, May 22 through Sunday, May 28, there were 625 teams from 61 colleges and universities participating in the simulation worldwide. Two of our NU EMBA students, Mustafa Mounir and Muslim Mohamed, the co-managers of B Company, earned a place in the Top 50 performances chart on the following performance criteria: Return on Average Equity, where their ROE of 35.9% was the 43rd-best ROE performance of the week worldwide!