Image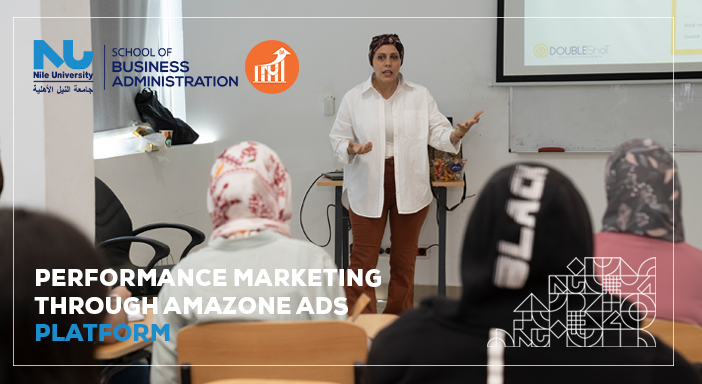 Performance Marketing Through Amazone Ads Platform Session
This week we had the pleasure to have Ms. Radwa Fathi, Founder of DoubleShot Digital Marketing Agency. Ms. Radwa gave our Marketing students a fruitful session about performance marketing tools and how to integrate them into a plan.
She shared with our students her experience and walked them through Amazon Ads and how to get the best out of it. The session was full of insights and so engaging and students were also offered potential opportunities for internships.
We extend our appreciation to Ms. Radwa for the amazing session. This was part of the Social Marketing course under the supervision of Dr. Noha Alaa and TA Menna Magdy.