Image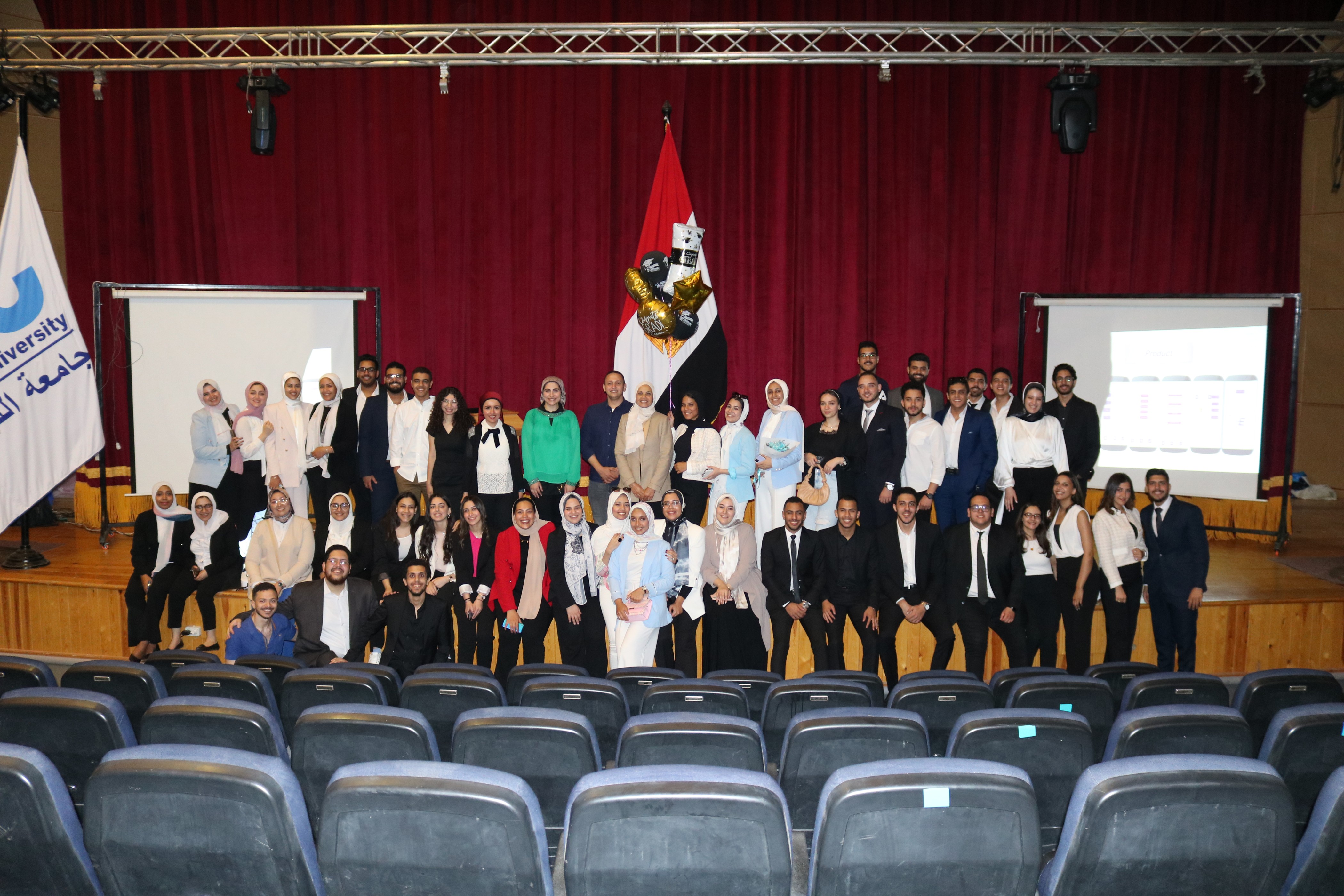 Graduation Project Presentations
A big shoutout to our senior business students for the outstanding work they have done throughout their learning journey at NU. Our senior students worked on unique ideas for their graduation projects and developed prototypes. Our students demonstrated that they have been able to define a problem clearly and were able to find relevant solutions to fill market gaps. They went through a comprehensive entrepreneurial journey, from the ideation phase to the execution plan.
All the students discussed the graduation projects under the supervision of Dr. Menna Kaoud, Dr. Noha Alaa, Dr. Vasilya Sultanova, Dr. Ahmed Fayed, Dr. Amr Ragab, and Dr. Bahaa Allam.
We were pleased with the presence of Prof. Wael Akl, Nile University President; Prof. Hassan Aly, Dean of Business School; Dr. Mohamed Abed, BBA program director, Dr. Heba Labib, Director-Innovation, Entrepreneurship, and Competitiveness Center; Dr. Zakaria Nabil, Head of Sales at Vodafone Egypt; and Mr. Hassaan Mahdy, Community Manager-Nilepreneurs.
Also, a huge thanks to our instructors, Ms. Nour El Gammal, Ms. Sara Ahmed, and TA Muhammed Wael, who helped our students throughout their graduation projects.