Image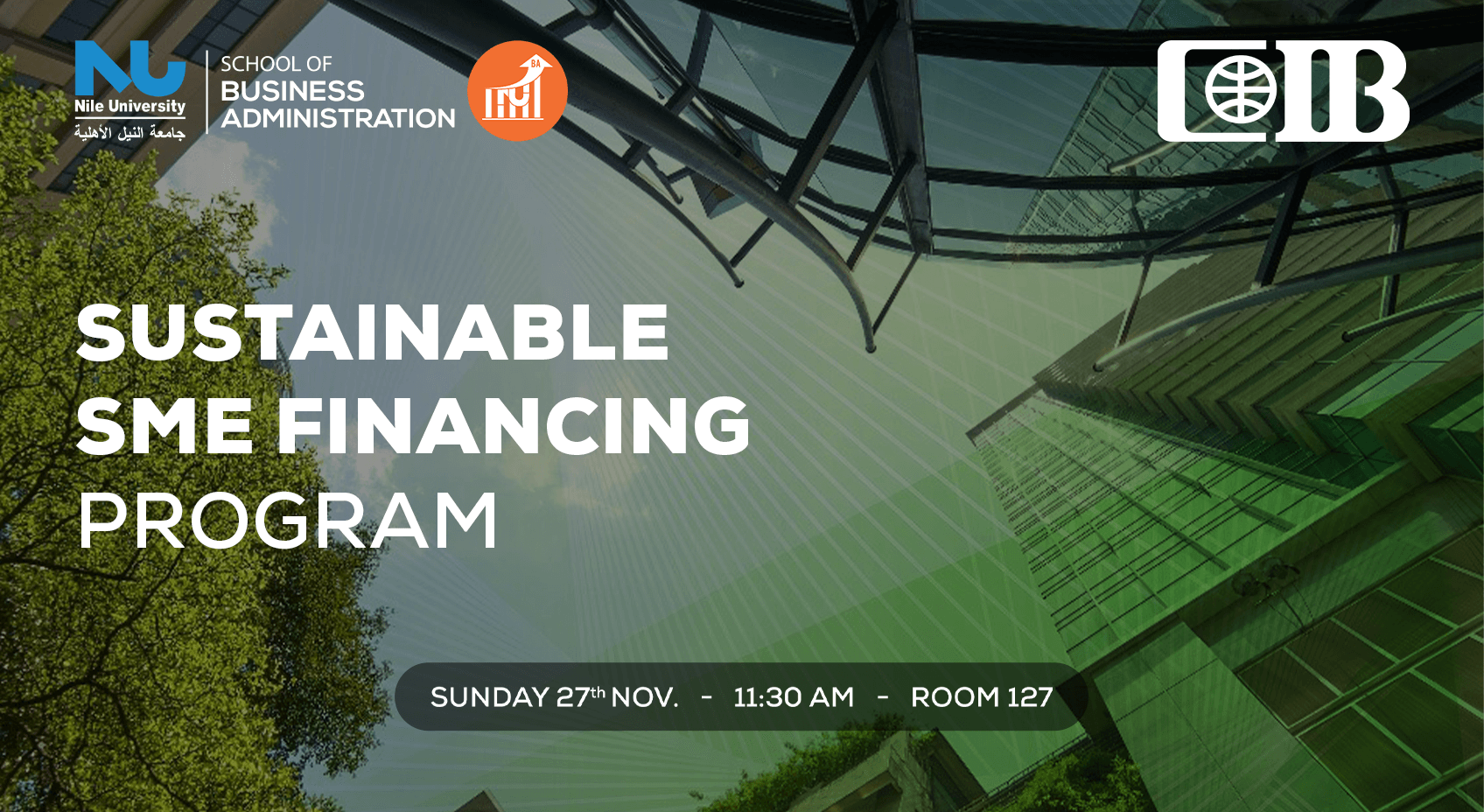 The Launch of the Sustainable SME Financing Program
NU's School of Business Administration is proud to announce the launch of the 1st program of its kind in Egypt, "Sustainable SME Financing" for the Finance and Economics majors in collaboration with CIB.
This program aims to prepare a new generation of SME Sustainable Finance specialists to help the banking sector fill a vacuum in the labor market that will enable the financial sector to meet the national and business objectives.
Mark your calendar to join us!