Image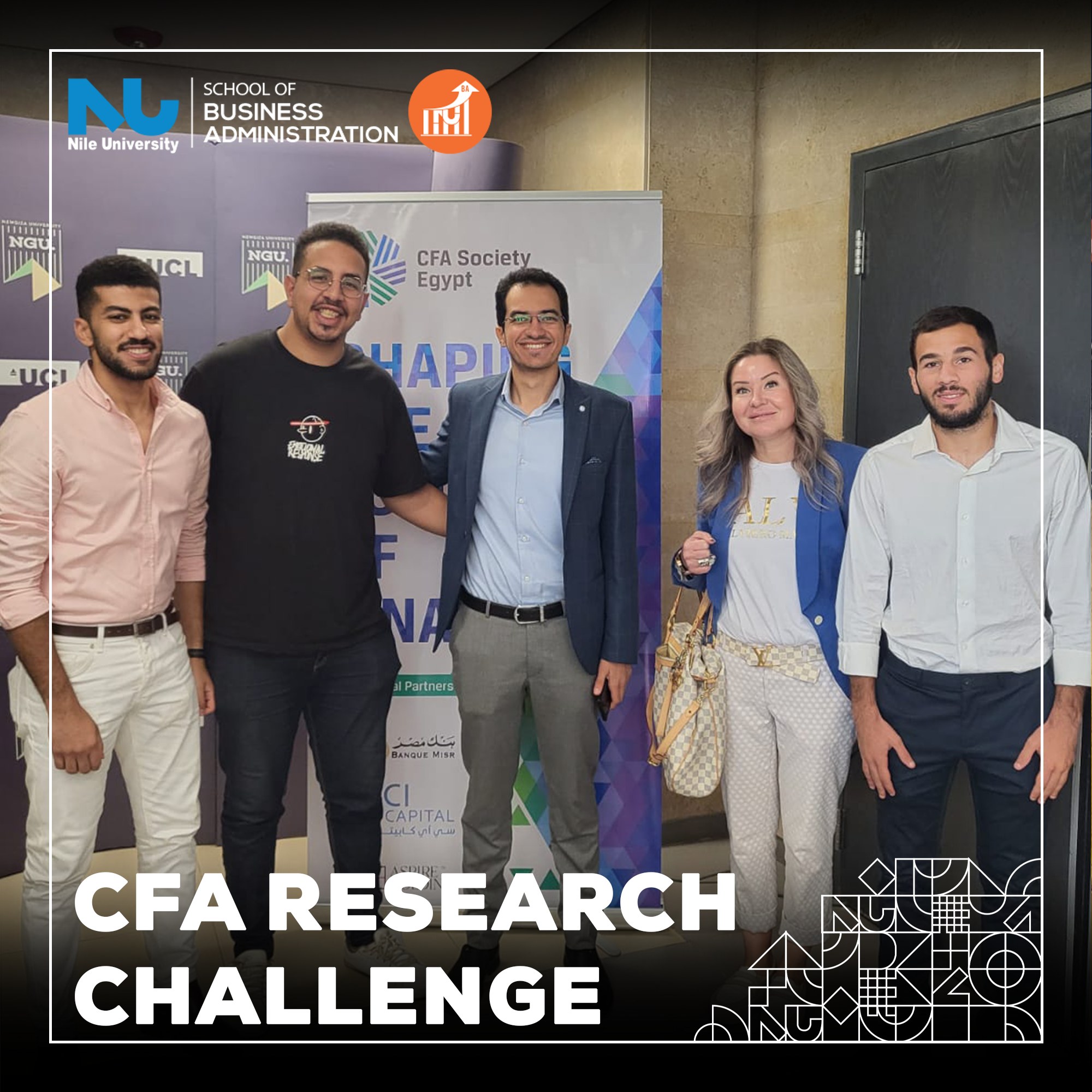 CFA Research Challenge
We are so proud of our Finance major students "Amr Ismail Hussein, Abdallah Hussein Assad, Mario Medhat Shafik, and Ahmed Attia" who represented NU School of Business in the CFA Research Challenge under the supervision of Dr. Vasilya Sultanova, Assistant Professor of Finance.
The CFA Research Challenge is an annual global competition that provides university students with hands-on mentoring and intensive training in financial analysis and professional ethics. It offers students the unique opportunity to learn from leading industry experts and compete with peers from the world's top finance programs.
Good luck to our students!